PEA Pod events are designed to foster connection, sharing of ideas, planning for future events, and provide support for our work to increase whole food, plant-based eating in south-central Indiana.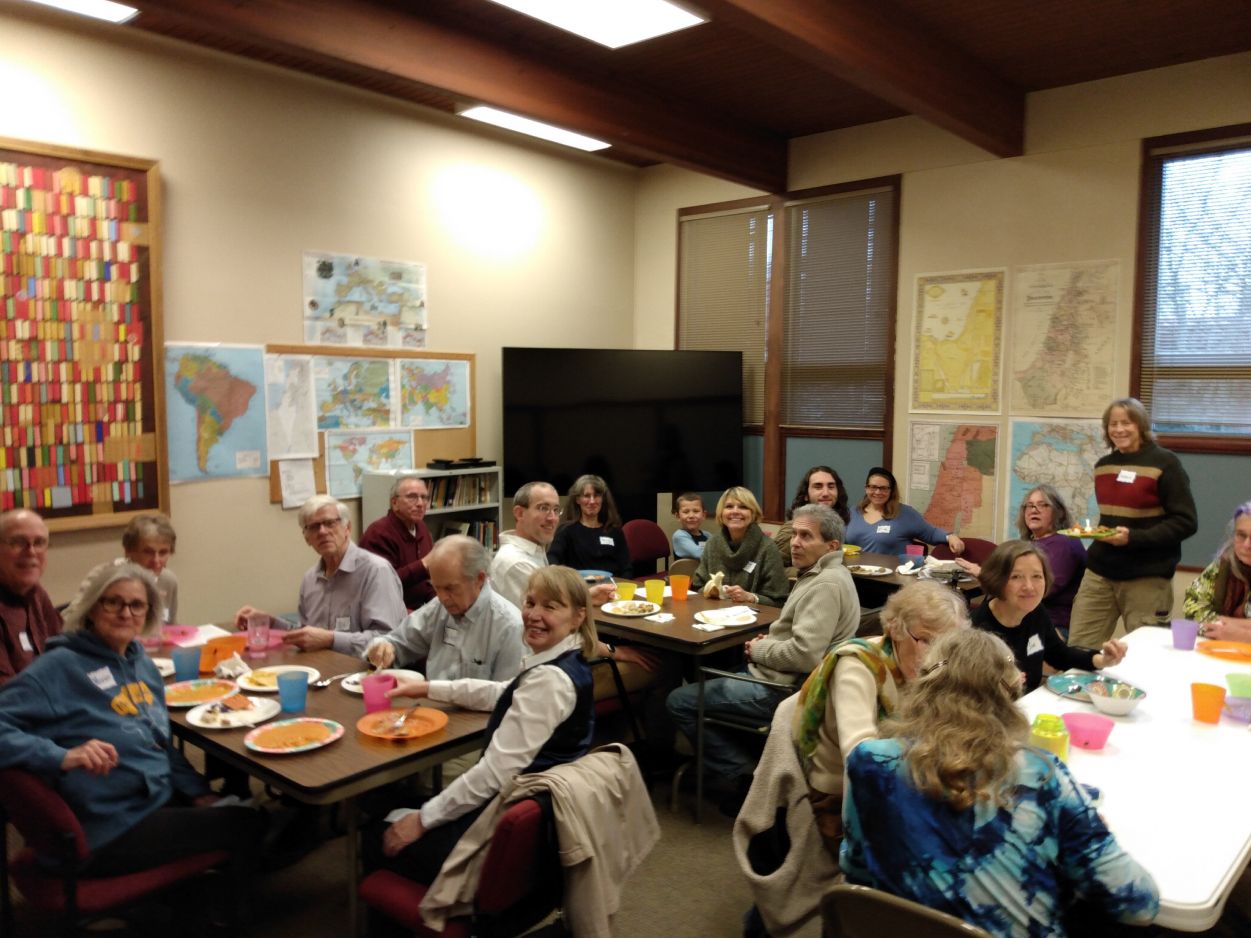 ---
PEA Pod Gather & Connect
Whole Food, Plant-Based, Gathering & Potluck, Sunday, February 26, 1:30-3:00 PM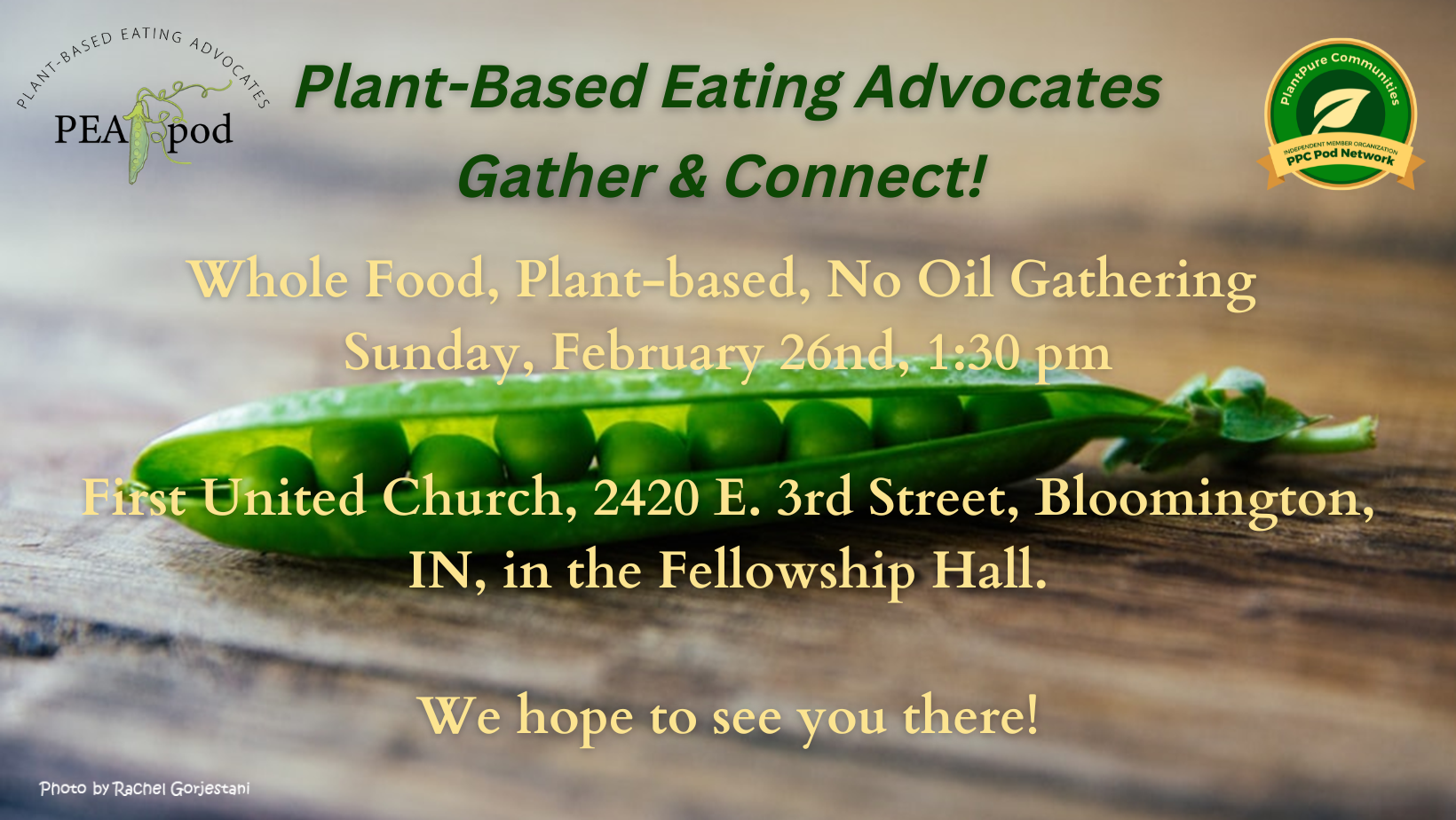 Please join us for a whole food, plant-based, no oil gathering and potluck (Check out the PPC culinary philosophy, if questions.).
Due to ongoing COVID-19 concerns by some, this will be a hybrid pitch-in, allowing each attendee/family/attendee group to bring their own meal, and/or a favorite item to share.  
First United Church, 2420 E. 3rd Street, Bloomington, IN, will be hosting us again. We'll be meeting in the church's Fellowship Hall. Thanks again to the congregation!
Please RSVP at https://signup.com/go/GbeQAOE.
Hope to see you there!