PEA Pod events are designed to foster connection, sharing of ideas, planning for future events, and provide support for our work to increase whole food, plant-based eating in south-central Indiana.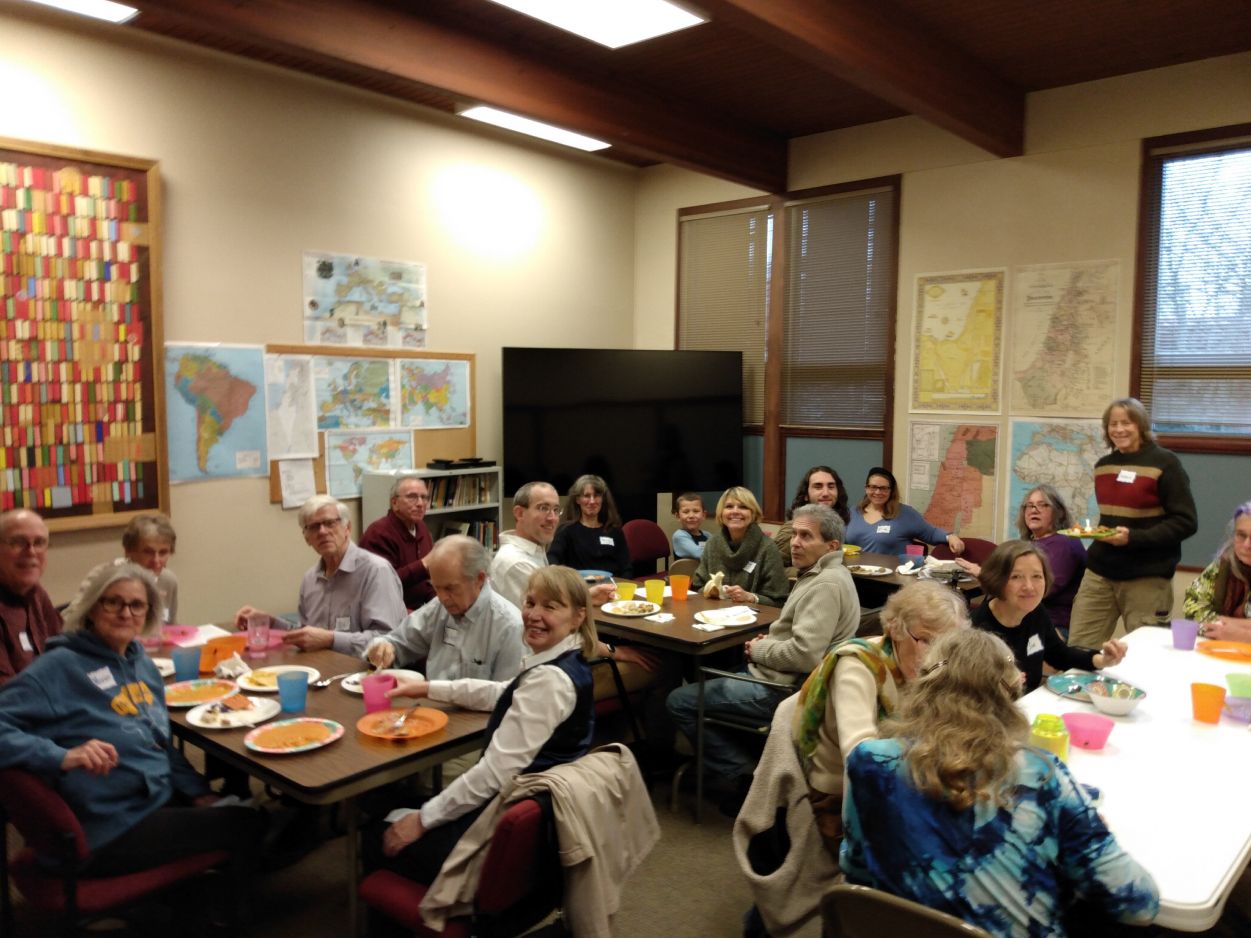 ---
September 25, 2022 PEA Pod Picnic
PEA POD PICNIC, September 25th, 1:30pm-3pm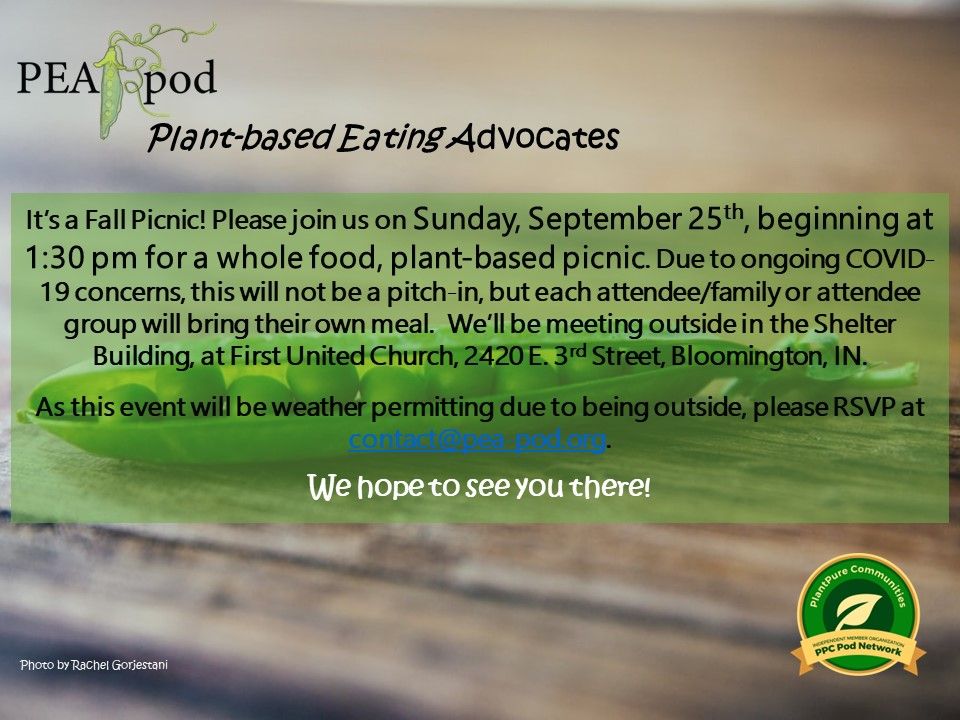 Please join us on Sunday, September 25th, beginning at 1:30 pm, for a whole food, plant-based picnic.
Due to ongoing COVID-19 concerns, this will not be a pitch-in, but each attendee/family/attendee group will bring their own meal.
First United Church, 2420 E. 3rd Street, Bloomington, IN, will be hosting us again. Thanks to the congregation! We'll be meeting outside, back of the church, in the Shelter Building.
As this event will be weather permitting due to being outside, please RSVP at contact@pea-pod.org.

Hope to see you there!