Sept 2023 PEA Pod & BloomingVeg Cookout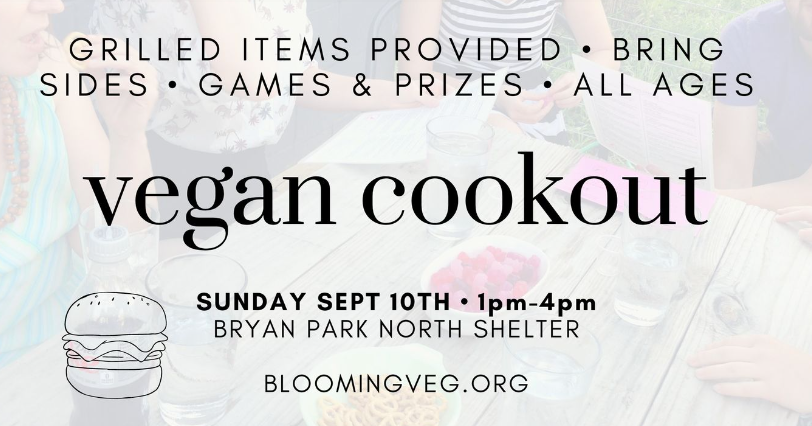 In lieu of doing our own picnic this month, we'll be joining our Bloomington sister group, BloomingVeg, for the Vegan Cookout. For information on the event, here's the link, https://fb.me/e/11ZMNVIlh .
When
Sunday, September 10th from 1pm to 4 pm.
What to Bring
Plate and utensils for yourself
Beverage for yourself
Whole food, plant-based vegan dishes with no added oil to share, or food just for yourself if you're not in potluck mode, up to you!
If you do bring food to share, please bring the appropriate serving utensils.
A label with food ingredients is helpful.
Where
Bryan Park North Shelter, Bryan Park, Bloomington, Indiana
Plant-Powered Adventure Story
On my own blog I recently published a story of my first 50 mile run– alone in the middle of winter. A healthy, plant-powered diet helped make this adventure possible.
https://mark.stosberg.com/50-miles/
Save the Date - Future Events
October 22, 1:30 - 3 at First United Church
November 19, 1:30 - 3 at First United Church
December 17, 1:30 - 3 at First United Church
More Information