July, 2022 PEA Pod Picnic
Joining BloomingVeg Summer Picnic, July 17, 12-2:30 PM
In lieu of doing our own picnic this month, we're going to be joining our  Bloomington sister group, BloomingVeg, for the BloomingVeg Summer Picnic. For information on the event, here's the link https://bloomingveg.org/events/vegan-summer-picnic.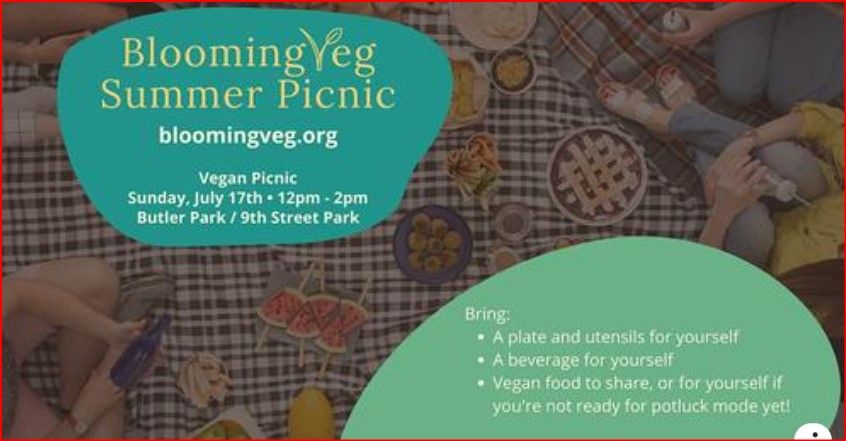 Hope you can join us!
---
❤️  Enjoy this newsletter?
📫  Forward this to a friend and let them know where they can subscribe (hint: it's here).